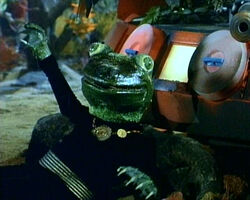 An
Alfoid
is a frog like creature that appeared in two episodes of
Lost in Space
.
In The Golden Man an Alfoid was at war with Keema. The name "Alfoid" was not mentioned in this episode. He was played by Ron Gans.
In The Galaxy Gift, when Arcon changed into another alien, he chose to become an Alfoid, and this is the first mention of the species name.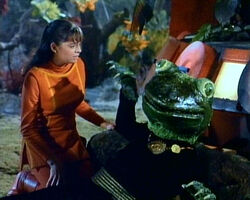 Ad blocker interference detected!
Wikia is a free-to-use site that makes money from advertising. We have a modified experience for viewers using ad blockers

Wikia is not accessible if you've made further modifications. Remove the custom ad blocker rule(s) and the page will load as expected.