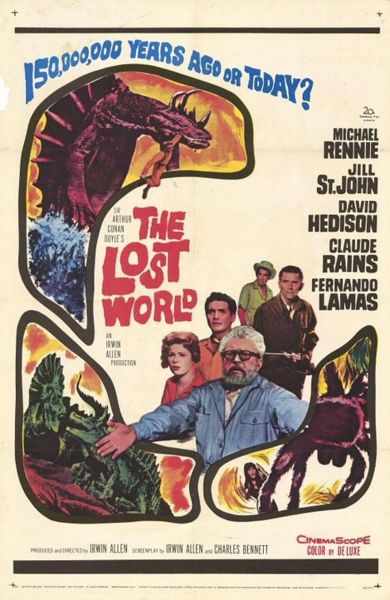 The Lost World is a 1960 science fiction adventure film based on the novel of the same name by Arthur Conan Doyle. The film was produced and directed by Irwin Allen. The plot of the film revolves around the exploration of a mysterious flat mountain in the heart of unknown Venezuela inhabitated by cannibalistic natives, dinosaurs, giant carnivorous plants, and giant spiders.
External Links
Edit
Ad blocker interference detected!
Wikia is a free-to-use site that makes money from advertising. We have a modified experience for viewers using ad blockers

Wikia is not accessible if you've made further modifications. Remove the custom ad blocker rule(s) and the page will load as expected.